21st Century Edition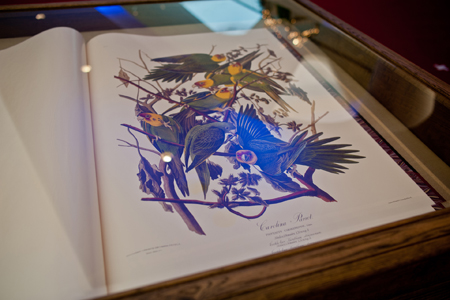 The iGroup Press and Yushodo are delighted to publish a limited edition of 100 sets of The Birds of America by John James Audubon (1785 to 1851).

An optional digital display panel is offered to owners of the 21st Century Edition.

To renew John James Audubon's masterpiece for the 21st century, the iGroup Press and Yushodo have photographed the original edition of The Birds of America using an 80 megapixel camera. The images have been digitally processed for the first time and printed on specially made paper. Craftsmen in Japan have hand made each book with care, resulting in four volumes as elegant as the originals. The result is an edition of admirable detail, a completely new and never-before-seen version of The Birds of America that will be treasured by generations to come. John James Audubon's The Birds of America was published in four volumes with 435 plates and issued by W. H. Lizars and R. Havell between 1827 and 1838. The original copy owned by Meisei University, Tokyo, is the source of the 21st Century Edition.
21st Century Edition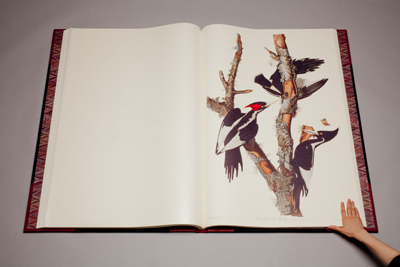 The Birds of America
By John James Audubon
Plate Size: 100 cm x 68 cm (Double Elephant Folio)
435 plates
Full color
Limited to 100 sets
From October 2014
Bound Edition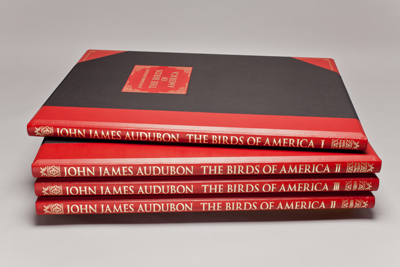 4 volume complete set
Half leather bound
Bind on demand
Each set is numbered
ISBN : 978-974-652-282-3
Unsewn Edition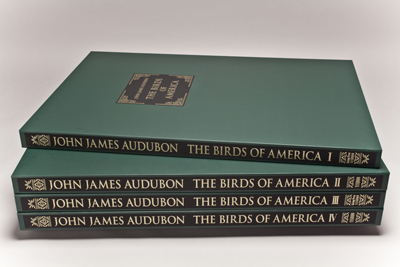 4 volume complete set
Wooden box covered with vinyl cloth
Set on demand
Each set is numbered
ISBN : 978-974-652-283-0